Premium Quality Indoor Blinds and Shutters
Searching for cheap indoor blinds and shutters? Visit Werribee Blinds today!
Our collection of indoor shutter blinds allows you to make the most of your space by enabling you to precisely control the amount of light. With our gorgeous blinds, you can add a layer of privacy while enhancing the appeal of your space.
The indoor window blinds are extremely stylish, innovative and suit the modern home décor perfectly. Our window furnishing products can be viewed in a wide range of dimensions, textures, colours. We are sure our blinds and shutter products are built to stand the test of time.
With our selection of indoor blinds, you can upgrade your home instantly without the need to move your furniture around. Installing indoor blinds can help you add a hint of sophistication and design element to your space. Their high aesthetic appeal and long-term durability are two of the most important benefits they offer. For a simple and minimalist look, you can install our durable indoor blinds.
Every space is unique and at Werribee Blinds we strive to offer affordable indoor blinds that best fit into your home. Given the wide options, you are sure to find the blind of your choice.
Our collection features indoor window blinds and shutters in various styles, fabrics and finishes. Whether you are looking for blinds with a minimalist look or one that exudes luxury, we have an amazing collection in store for you.
Visit our showroom to explore our stylish range to find the perfect blind for your home.
Elegant, Stylish Blinds to Suit Your Taste
Be inspired by our unique range of indoor blinds and shutters to create a relaxed and sophisticated space. With our wealth of experience, we offer admirable window dressing options in an extensive range of fabrics and patterns.
We bring customised window covering options that can improve the entire look of your space. If you want to assure privacy or want to keep sunlight out of your home during summers, then our indoor window blinds are exactly what you need. Created to the highest specifications, our bespoke indoor blinds are tailored to suit the diverse needs of our clients. Whether you are looking for blinds to shield your home from the harsh afternoon sun or as a decorative feature, we have the perfect blinds for you.
We understand that every space has its uniqueness and it is our goal to suggest blinds that beautifully complement the look of your home.
From blinds in vibrant colours and subdued shades to luxurious ones, we have something for everyone. Browse through our amazing collection and you are sure to find a blind that reflects your style and enhances the charm of your home.
Exotic Plantation Shutters
Werribee Blinds offers a wide range of plantation shutters for your home. Indoor shutters offer privacy, unique style, versatility, warmth, ventilation and improved energy efficiency.
These shutters look fantastic in any environment whilst allowing you to enhance privacy and control light with effortless ease. What's more, we can install plantation shutters in sliding doors as well as French doors.
Installed indoors, plantation shutters complement contemporary as well as traditional window styles, offering a clean and elegant look.
At Werribee Blinds, we offer plantation shutters in a range of options including aluminium, timber, basswood and PVC.
An Indoor Blind for Every Style & Every Budget
We offer a large range of indoor blinds that offers several applications to homeowners.
Whether you need the practicality of vertical blinds or are looking to make a bold statement with Plantation Shutters, we are here to help. Need a Free Consultation for Indoor Blinds and Shutters? No matter your requirements or budget, our friendly team can help you find the perfectly suited indoor shutter blinds for your home. Visit our showroom today to explore our expansive collection.
We also offer a free in-home measure & quote. To request a free quote, fill in our contact form or call 03 9974 2355 now.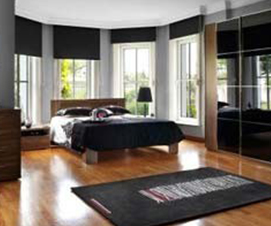 Holland Blinds
Our holland roller blinds are all made with 100% blockout fabric.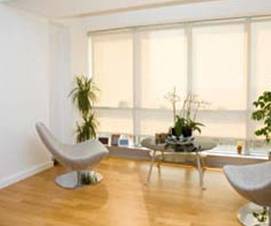 Sunscreen Roller Blinds
Sunscreen roller blinds are extremely popular for their sheer visibilty, daytime privacy, UV protection and contempory modern design.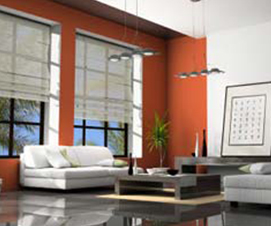 Roman Blinds
Roman blinds are offered in 100% blockout or light filtering fabrics. Our Romans are all operated with a cord and lock system and come in a large variety of colours and designs.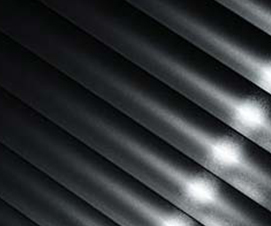 Slimline Venetians
Aluminium venetians are available in a large variety of plain, woodstyle and metallic colours.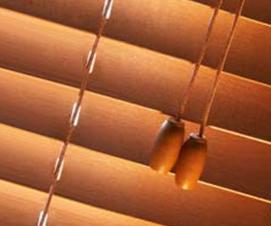 Timber Venetians
All of our timbers are custom made to a high level of quality and standards right here in Victoria, Australia.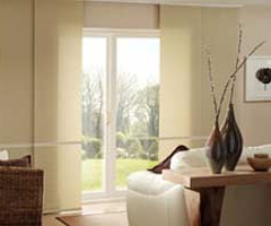 Panel Glide Blinds
A fantastic solution to door ways, they simply glide across a track back and forth. Available in a large range of colours and fabrics.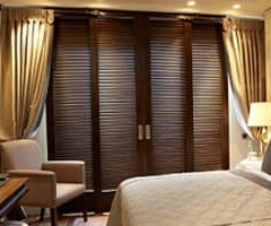 Plantation Shutters
Beautiful and timeless, you will not be disappointed with the look you get from these Basswood timber blinds.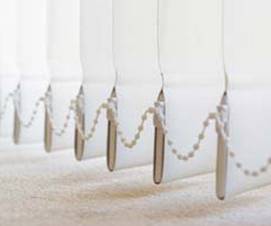 Vertical Blinds
Vertical blinds come in a very large array of 100% blockout fabrics and designs.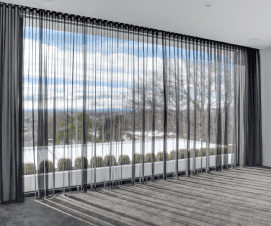 Sfold Curtains
Contemporary blinds offering a complete block out or translucent light filtering effect, also wonderful insulators on your windows.